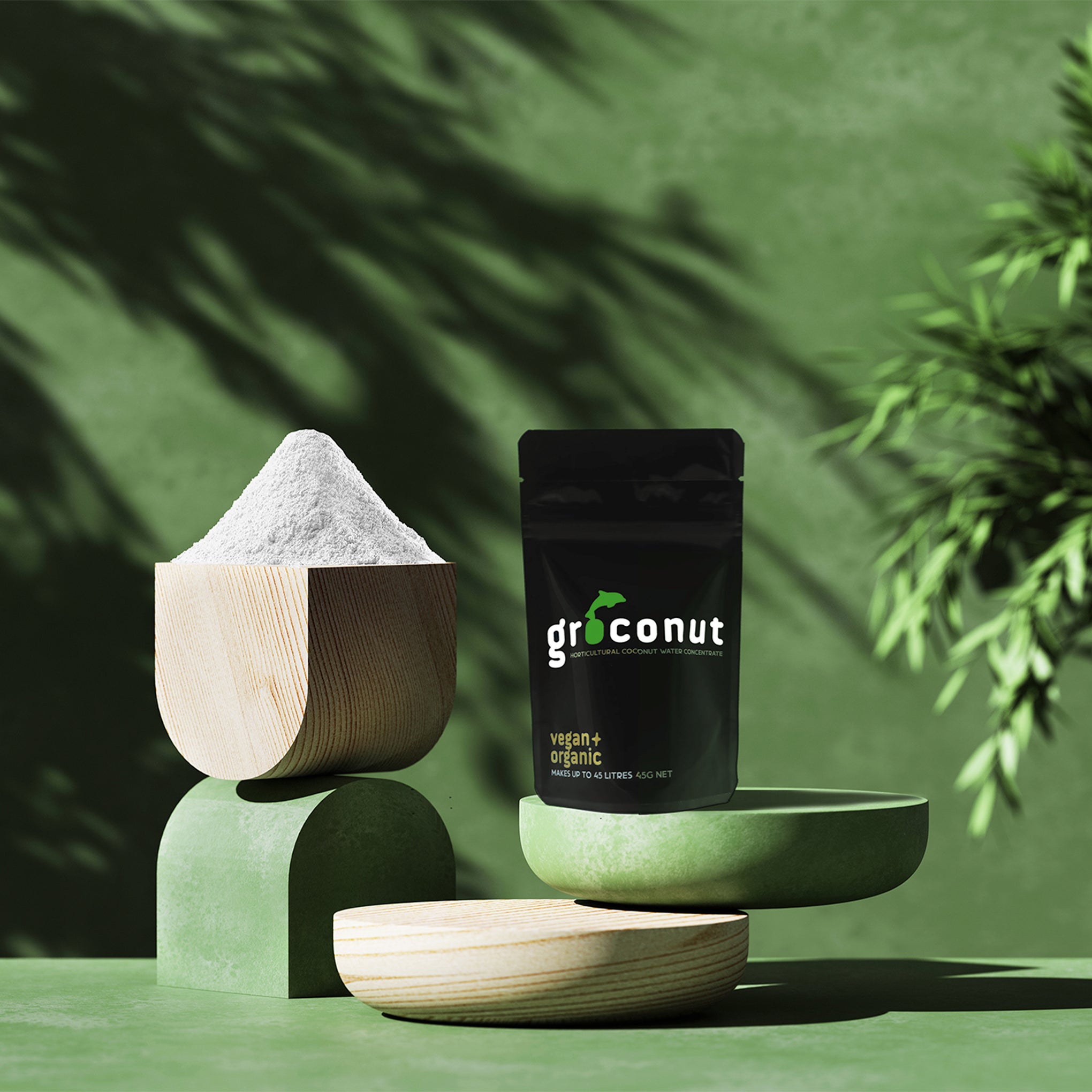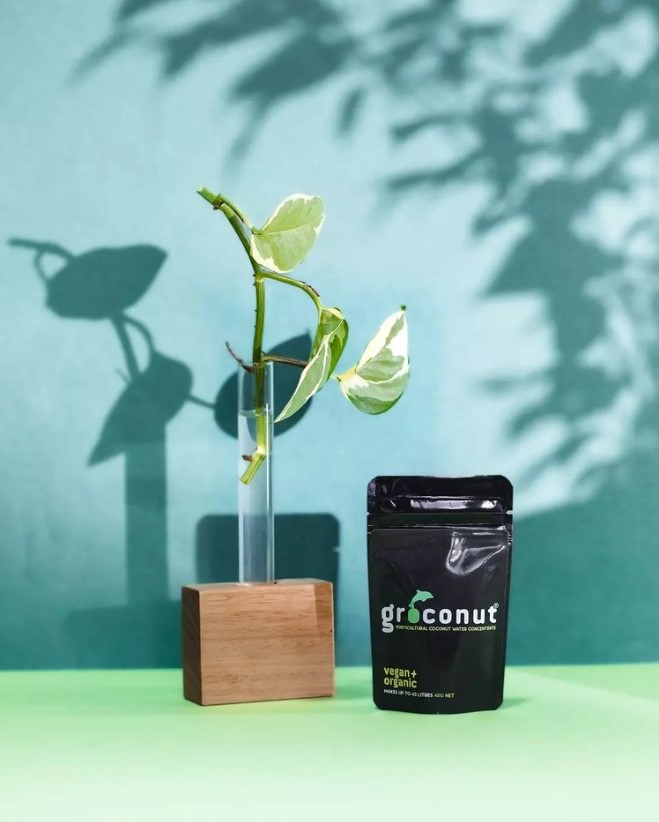 HKD 130.00
FROM ABROAD
Organic Product
GROCONUT - Propagation Powder
Made in Australia

Groconut is an alternative to synthetic rooting stimulants and growth boosters. Use it exclusively for propagation, or alongside your fertilising routine. Studies show that using coconut water to feed plants will make them denser, with larger foliage and stronger root systems, 100% naturally.
#Optimise uptake of nutrients
#Stimulate cell enlargement and therefore bigger leaves
# Encourage lateral buds growth
# Improve the soil
# Help with nutrient imbalances
#Use as a rooting stimulant in propagation
Groconut® is an excellent choice for providing juvenile plants with essential nutrients without the risk of burn. Its natural growth-boosting hormones also help to promote growth of roots and foliage at the same time.
Usage:
#POTTED PLANTS & FOLIAR SPRAY
1/4 – 1 tsp Groconut per litre of water* for foliar spray and regular soil flushes. Mix well. Use mixed solution immediately. Use Groconut with every other watering for best results.
#PROPAGATION
1 tsp Groconut per litre of water for use in propagation. Mix well, and leave cutting in solution for 30 minutes to 1 hour. Do not leave the cutting in the solution for longer than the recommended time. Put cutting in your choice of growth medium.
#TRANSPLANTING
Mix 1 tsp of Groconut per litre of quality new soil medium when repotting to reduce/prevent the effects of transplant shock.
Storage:
Use contents within 12 months of opening. Product is highly hygroscopic - please ensure the product is always sealed after use and stored in the refrigerator once opened.
Plant Profile
Rating