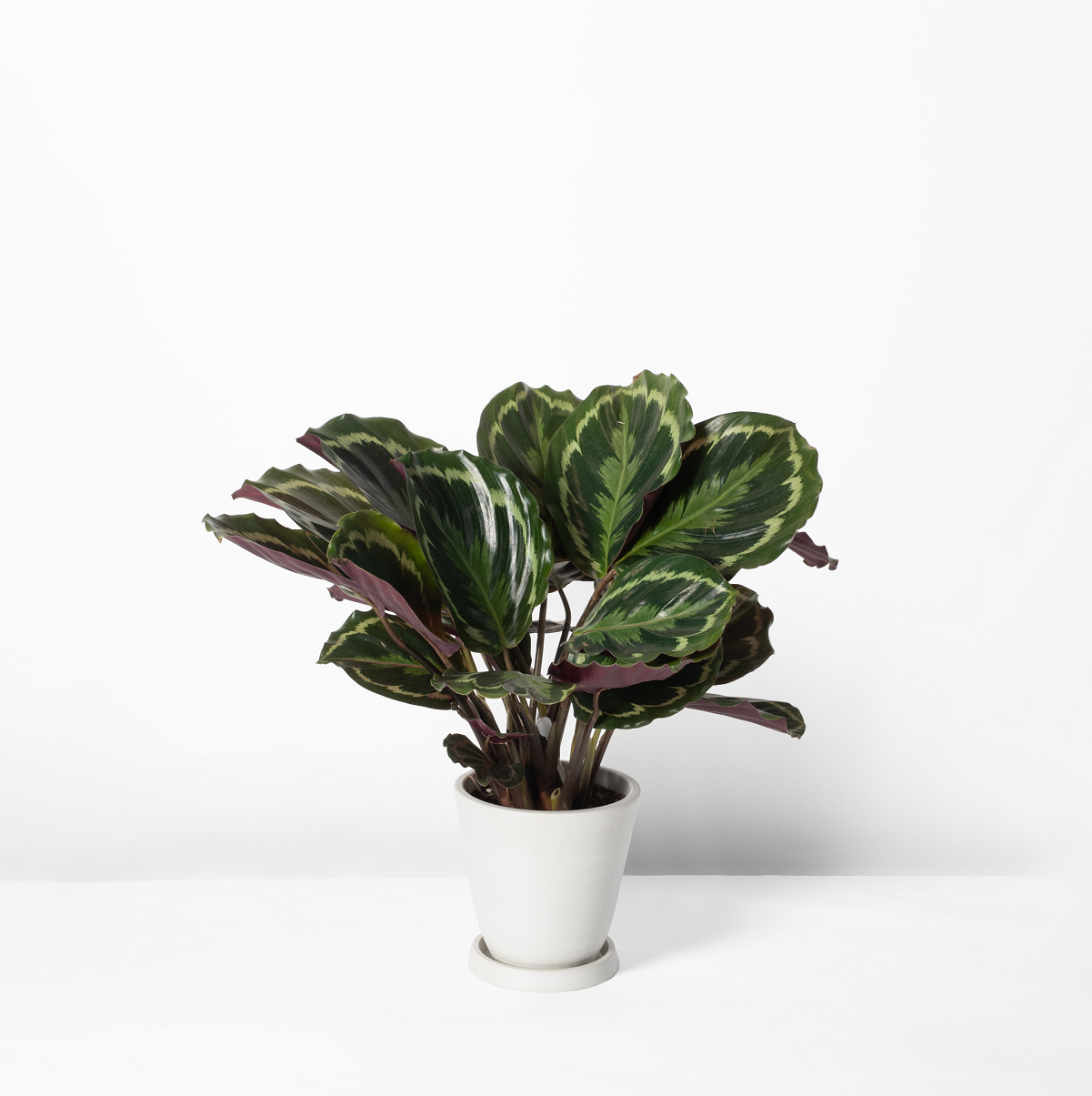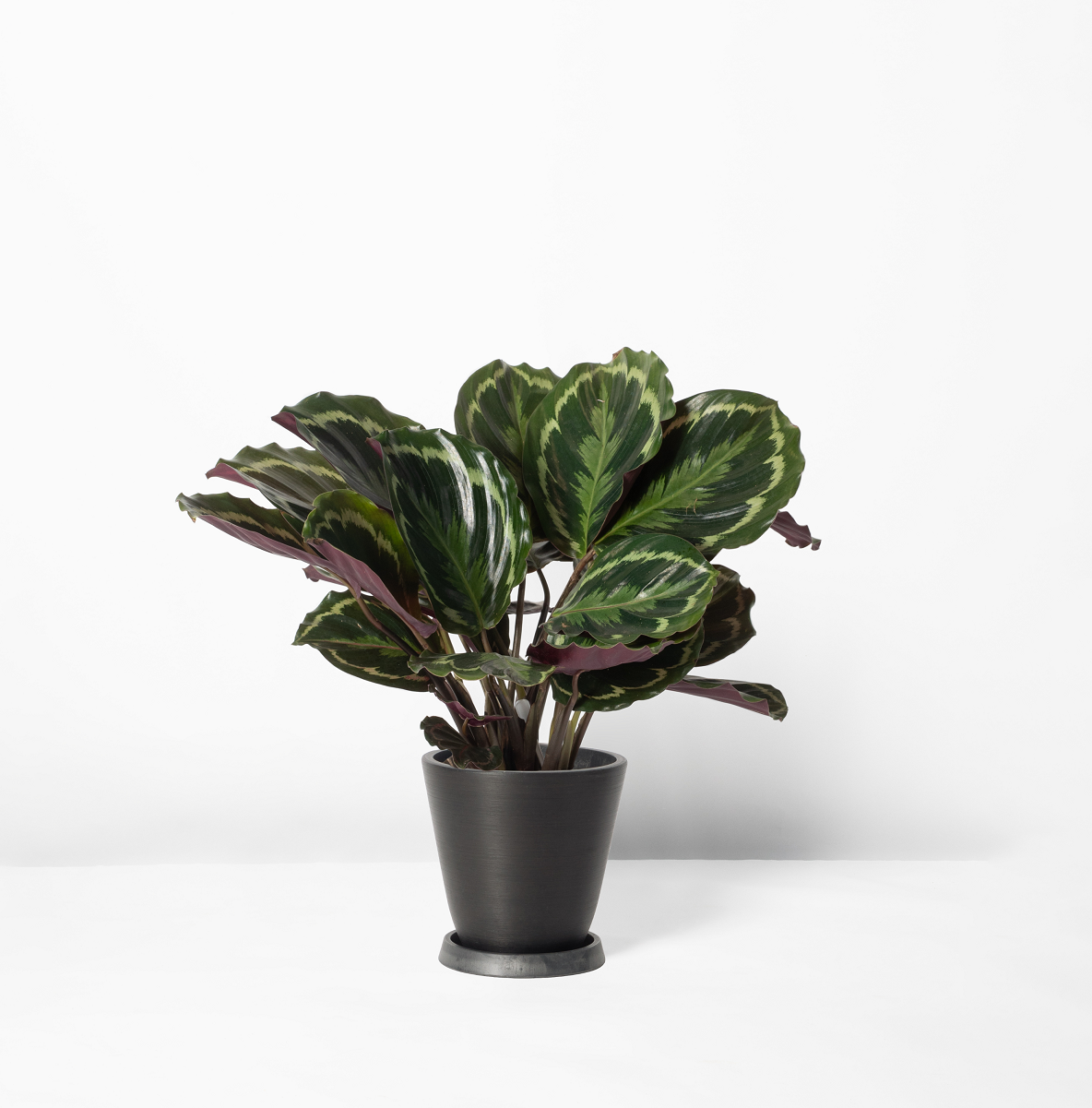 HKD 380.00
FROM ABROAD
Calathea Medallion with Pot
from the Netherlands

What to expect:
# Delivery will be arranged within 5- 7 working days


About Pot:
#Pot Material: Ceramic
#Pot Size: (D)13 X (H)13 cm
#There is a deviation in the size of the ceramic products (+/- 1 cm)
Plant Profile
What makes our pot so special?
Rating

can remove Ammonia, Formaldehyde
---
Calathea Medallion AKA Calathea veitchiana is arguably one of the most beautiful low-light plants. They are pretty popular to plant enthusiasts because of their large, "medallion"-like leaves: a brilliant green pattern on top, and a deep burgundy underneath. However, I do not recommend this plant for beginners or busy bees because it requires a bit of extra TLC "tender loving care" to keep this plant happy and healthy.